by Sherra Sewell, guest writer and Reflections client
When I was in my 20s, 30s and even my 40s, I was told I looked 10 years younger than my age on a regular basis. Now that I'm 50 something (said begrudgingly, although better than the alternative), this hasn't been the case. So obviously I'm looking my age but still yearn for those compliments.
For years, I've contemplated Botox (I hate needles, by the way) or a Facelift. And while I've been receiving ultrasonic facials at Reflections Laser & Wellness for about a year… and my skin feels softer and looks smoother, it just isn't quite getting me the flattery that my vanity requires. And don't get me wrong; I want healthier skin too.
Recently, Janet (Robbins, my esthetician and owner of Reflections) convinced me to try Microneedling (did I tell you I hate needles). So I did, and oh wow. We're on the way to avoiding that dreaded facelift.
So what is Microneedling? Also called Collagen Induction Therapy, Microneedling involves using fine needles to create tiny, invisible puncture wounds in the top layer of the skin. Yes, I said "needles." Sounds awful, right? But it's not; it actually felt like an intense massage. And what Microneedling does is stimulate the body's natural wound healing process, which automatically turns over cells and increases collagen and elastin growth… ultimately helping to reverse and prevent signs of aging.
But that's not all. Microneedling can also eliminate acne scars, reverse sun damage, shrink your pores and make your skincare products absorb better so that they are more effective.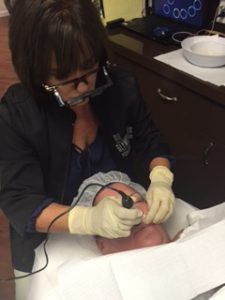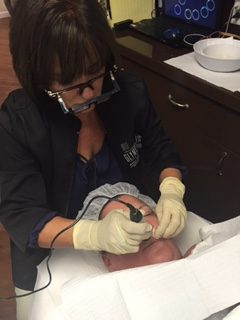 Several hours after the process, I felt some intense tingling in my face, and then it felt like sandpaper for a few days because it was releasing the old collagen. Immediately after the process, I was able to go back to my work and normal activities and was told to stay out of the sun for a couple of days.
Microneedling can also be combined with other minimally invasive procedures such as PRP (platelet rich plasma) therapy and chemical peels to achieve a more dramatic effect. It's not inexpensive to take good care of your skin… and look younger… but to me, the benefits far outweigh the alternatives, including facelifts. (Did I mention I hate scalpels more than needles?) Oh, and don't forget to use your sunscreen.